Amazon Essentials Every Travel Nurse Should "Add to Cart" This Summer
Ice Globes for Facials | Unbreakable Steel Cooling Roller
This set of facial globes has been touted on TikTok, and for good reason. Keep them in your freezer for a refreshing pick-me-up after a long shift, intense workout, or first thing after you wake up to help increase blood circulation. tighten skin, reduce pore size, stimulate collagen, and even smooth fine lines. Snag them during Amazon Prime Day while they are still over 50% off the regular retail price.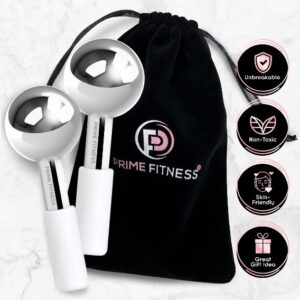 Arcana Arc Water Bottle with Time Marker | 32oz
Meet the water bottle TikTokers have been obsessed with this summer, thanks to its sleek, simple design and helpful time markers to remind you to drink your recommended water intake throughout the day. Just fill the bottle, drink to the marker every hour, refill at lunch and repeat! Enjoy a 28% discount PLUS an extra 20% off instant coupon during Amazon Prime Day.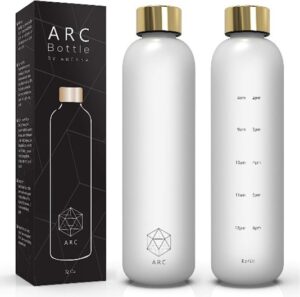 Ultra-Compact Fast Charging Power Bank | LCD Display
Ease any fear you might have about your phone's battery going dead in the middle of a long nursing shift, hike, camping trip, or wherever else your travel nursing journey takes you. It's compact design fits discreetly in a pocket but can store enough juice to give the most powerful smartphones at least one full charge. Grab one (or a few) while they are still over 40% off for Prime Day.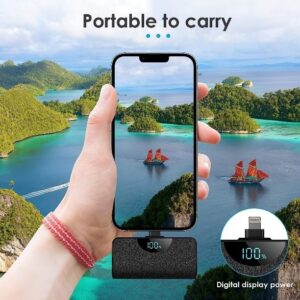 Fireproof Document Bag | Lock File Storage Organizer
Every travel nurse should invest in one of these secure document bags! Come to think of it, every adult human should probably invest in one of these. This locking fireproof and waterproof document bag has three layers, 4 mesh pockets, and 16 card slots for organized document storage. Include it in your household or personal emergency kit to store you and your family's most important documents, files, money, passports, professional certificates, SD cards, laptop, or tablets. Now available for 36% off during Amazon Prime Day.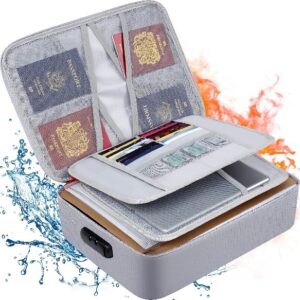 Mellanni 4 Piece Cooling Sheet Set
Sleep cool as a cucumber all year long with these hotel luxury cooling bed sheets. These extra soft sheets are a Good Housekeeping Best Bedding Award Winner and named "Buttery Budget Buy" for 2023. Available in 40 different colors and patterns, you might as well grab a few of these sheet sets while they're on sale for Prime Day with a generous 37% discount.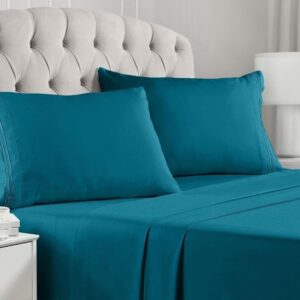 Waterproof Rooftop Cargo Carrier Bag
No luggage rack? No problem. This 20 cubic foot waterproof bag also comes with an anti-slip mat, 10 reinforced straps, 6 door hooks, and a luggage lock so you can stow your stuff safely and securely on the roof of any car or SUV. This is perfect for those road trips to and from your new nursing assignments, when you need every inch of extra space to bring the things you'll need to survive and thrive for the next few months. Don't wait to add to this your cart (and car) – Amazon Prime subscribers get an exclusive discount of 35% off PLUS an additional $20 instant coupon during Prime Day.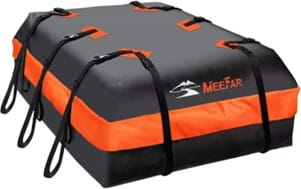 VacLife Cordless Handheld Vacuum Cleaner
Speaking of road trips, this cordless handheld car vacuum cleaner is a lifesaver when your commute or long-haul trek to your next adventure gets a little messy. It even comes equipped with an LED light and a slim crevice nozzle attachment for cleaning the dark void between your car seats. You can keep things clean AND save some green during Amazon Prime Day while this nifty gadget is 28% off the regular retail price.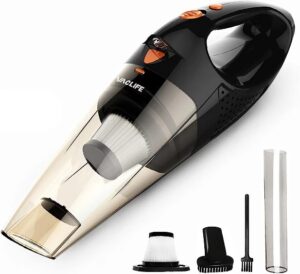 Yarra-Decor Bedside Lamp | USB Ports & Touch Control
This lamp's modern, minimalist design in 12 different colors makes it versatile enough to blend in with virtually any office or bedroom décor style. It also features two built-in USB charging ports that allow you to charge your mobile phone, Bluetooth headset, smart watch, or other electronics while the lamp is on or off. Of course, we won't leave you in the dark about these lamps being on sale for Prime Day (select colors only).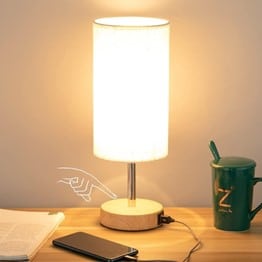 SGIN Windows 11 Laptop | 15.6 Inch Display
We are all familiar with that feeling of knowing you need to replace your trusty (but old) laptop, but not wanting to spend hundreds or even thousands on a new one, especially if yours is still hanging on (even if it's by a thread). The truth is most of us don't have to spend a whole paycheck to buy a good laptop that easily meets our needs. This highly rated laptop has built-in 24GB RAM and 512GB storage space, runs smoothly, responds quickly, handles multi-application and multimedia workflows efficiently and quickly. What's even better is that this already affordable laptop is $70 off for a limited time during Amazon Prime Day.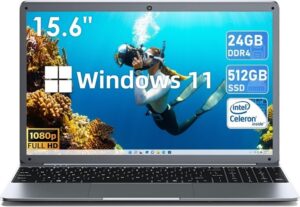 Portable Hammock with Travel Bag & Stand
Enjoy some valuable "you" time relaxing outdoors in the sun, the shade, or anywhere in between with this portable, lightweight hammock in 19 different colors and patterns. Swing in and buy one during Prime Day for discounts up to 50% off (discounts vary by color/pattern).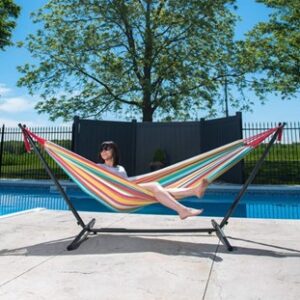 >> Like this article? Check out our other blog posts: A Travel Nurse's Guide to Black Friday Steals and Deals or Self-Care Summer: 8 Summer Self-Care Essentials You Didn't Know You Needed
>> Treat yourself to a change of pace (and PLACE) by exploring all the travel nursing assignments we have available nationwide.