A Travel Nurse's Guide to Black Friday Steals Discounts and Deals
Let's go ahead and acknowledge that this decades-old tradition of shopping til you drop on "Black Friday" can now also include Saturday, Sunday, and of course, Cyber Monday. Now more than ever, this massive shift to shopping online has made it easier than ever for travel nurses and other shift workers to take advantage of the discounts most retailers offer.
However, the explosive growth in e-commerce can be challenging for those of us who simply want to cut through all the noise and feel confident that what we're buying is really worth all the hype – not to mention our hard-earned money.
Travel nurses are no strangers to working hard or splurging hard, especially if it means splurging on items that ultimately help them do their jobs more effectively. With this in mind, we gathered this list of Black Friday/Cyber Monday deals for items travel nurses actually want.
Apple Watch Series 7 (GPS + Cellular)
This device needs no introduction – The Apple Watch has become increasingly prevalent among nurses and other healthcare workers and for good reason. The Series 7 Apple Watch functions as a hands-free SOS signal, calculator, reminder for administering medicines to patients, timer for taking pulses, and a language translator – just to name a few of its useful and potentially life-saving capabilities. The Apple Watch is still considered a splurge, so the 20% discount being offered will hopefully go a long way in putting more watches on more nurses' wrists this holiday season.
DON'T MISS OUT: This Series 7 Apple Watch with a 41mm Green aluminum case and Clover Sport Band boasts one of the steepest Black Friday discounts this year.
Apple AirPods Pro
While we're on the topic of splurges you will quickly come to depend on, let's talk about the fact that Apple Airpods are also on sale for 20% off this holiday weekend at many retailers. Listen to music or your favorite podcasts on commutes, plane rides, or even just walking down the hall during a much-needed snack break between patients. These aren't just for fun -they're functional, too. They work beautifully (and clearly) when used for phone calls or face timing with your friends back home while on assignment.
Live your best life this holiday season – snag a pair of Airpod Pro (2nd generation) headphones while they are still $50 off the retail price.
Scrubs
There's just something about wearing a new pair of scrubs that makes you feel like a brand-new you. And no, we are not referring to the scrubs you get from the facility vending machines – although the price tag for some of the most flattering varieties definitely makes you think twice.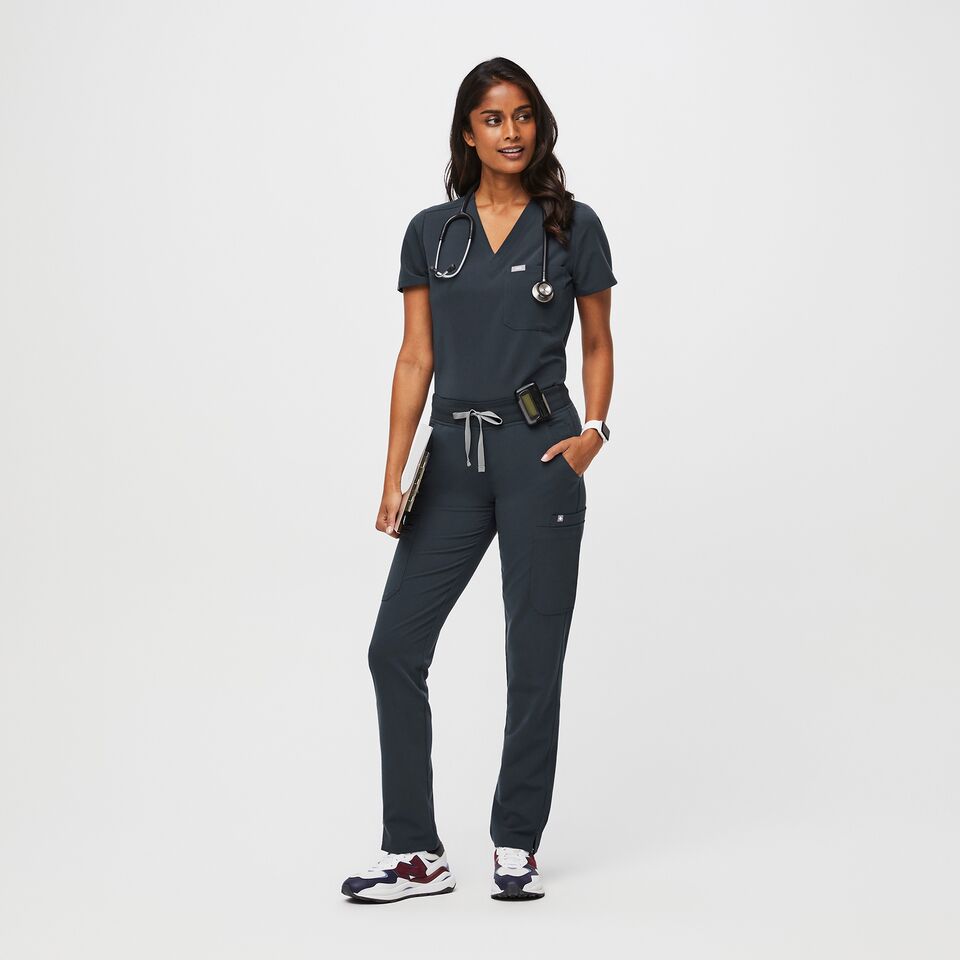 Several popular brands like Figgs and Jaanuu are offering sizable discounts on scrubs this holiday shopping weekend. We're loving this set from the Figgs Dark Harbor collection.
Sneakers
Every seasoned healthcare professional would attest to the fact wearing comfortable, quality footwear is an absolute must. With steep holiday discounts like this one from Asics, you have yet another reason to treat your feet for a job well done this year (as if you really needed one).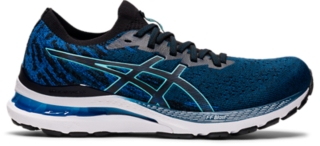 Asics Black Friday Sale: Almost everything sitewide is 30% off or more; PLUS make a purchase anytime between 10/1 and 12/21 in-store or online, and receive a discount code on 12/22 to save $20 on any purchase of $75 or more, in-store or online. 
Clove Black Friday Sale:  A favorite among traveling healthcare workers for their durability, comfort, and style options, Clove has 25% off everything sitewide!
Crocs Black Friday Sale: With hundreds of patterns, styles, colors, and customizable options, this brand has quickly become a travel nurse favorite in and out of the hospital. You'll find 60% off select styles, free shipping on orders $49.99+ and free returns on all orders.
Compression Socks
Aside from splurging on shoes, another item nurses have been swearing by for generations is compression socks. Due to the increasing popularity of statement socks, the once boring (albeit very supportive) clothing staple comes in a variety of fun prints and colors.
These aren't your grandma's compression socks, but they still work hard to support the hardworking gams of nurses everywhere. Check out this variety pack of 20-30 mmHg circulation compression socks while they're still over 40% off at Amazon.  
Nespresso Vertuo Coffee and Espresso Machine with Milk Frother
We get it, it's hard to convince yourself that fancy espresso system is "worth the investment" when the average price point is $500, and a macchiato from that coffee shop around the corner is $6. Nespresso Vertuo and VertuoPlus machines are 30% off this weekend, making it more affordable than ever to bring the coffee shop to your kitchen counter wherever your travel nursing adventures take you.
This model is one of Nespresso's most versatile machines, and this hot holiday sale brings the price tag lower than we've ever seen. If the milk frother isn't enough to convince you, maybe the completely removable water tank will (anyone who has ever owned a Keurig knows that struggle).
>> Like this article? Check out our other blog posts: 9 Must-haves for Travel Nurses to Make Anywhere Feel Like Home or Self-Care Summer: 8 Summer Self-Care Essentials You Didn't Know You Needed
>> Treat yourself to a new adventure by exploring all the travel nursing assignments we have available nationwide.