Traveling with Pets
Traveling with Pets
When you're a travel nurse, you get to see so many new places, why not bring your 4-legged friend along for the ride? Like any seasoned traveler knows, being prepared is key. We've put together our favorite tips to make traveling on contracts with your pets a breeze!
Housing
Now, more than ever, it's never been easier to find pet friendly places. Popular homestay apps like Airbnb, Homeaway, or Flipkey allow you to filter by locations that are pet friendly. There are also a number of websites that allow you to search for pet-friendly stays such as BringFido, Expedia, or FurnishedFinder.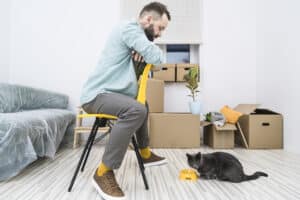 Medical Records
Not only are medical records important for humans, but for pets too! Make sure you have printed and digital copies of your pet's immunization and medical records. If they require any medication, make sure you stock up before you start your trip!
Make Sure They're Road Trip Ready
Road trips should be comfortable for everyone. Have some food and water handy to make stops easy. It is typically recommended pets travel in a secured carrier for long trips. Having a comfortable place to lay down while you're making your way to your final destination will keep them safe and happy.
Scope Out Pet-Friendly Places
Dog parks and other pet-friendly places are a great way to meet new people when you're on the road. Websites like gopetfriendly.com or meetup.com have great information and meetups for pet owners around the country.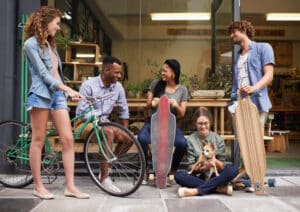 Get Pet Insurance
It never hurts to be prepared for any emergency that may happen while you're away. Pet insurance coverage can vary depending on the level of coverage you are looking for. Luckily, we've made the process simple. Contact us today to learn more about our pet insurance options and all the other great benefits we offer!