Drive, Dine, and Delight: Travel Nurse Guide to the Nation's Most Treasured Drive-Thru Spots
Drive, Dine, and Delight: Travel Nurse Guide to the Nation's Most Treasured Drive-Thru Spots
Taking care of others is one of the most fulfilling and challenging journeys you can embark on, especially as a travel nurse or healthcare worker. Sometimes, a little comfort food (okay, guilty pleasure food) is just what your soul and stomach need. In honor of National Drive-Thru Day on July 24th, we've compiled this list of delicious drive-thru hot spots throughout the United States so you know exactly where to get your fast food fix wherever your travel nursing journey brings you!
In-N-Out Burger
This iconic West Coast chain is known for its fresh ingredients and secret menu items, making it a favorite among burger enthusiasts on the left coast.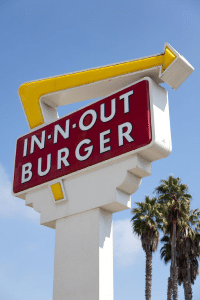 Dick's Drive-In
A classic Seattle institution known for its tasty burgers and shakes.
Bobcat Bite
Though it has transitioned to a different location, Bobcat Bite was originally Sante Fe, New Mexico's beloved family-owned drive-in, famous for its green chile cheeseburgers.
Whataburger
A Texas-based chain known for its unique restaurant design and Texas-sized big and flavorful burgers, Whataburger has a strong following throughout the Lone Star state and surrounding southern region.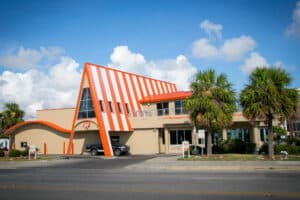 Torchy's Tacos
A Texas-based taco chain with a loyal following for its creative and delicious taco combinations. Thanks to their loyal followers, Torchy's Tacos has expanded beyond the Lone Star State.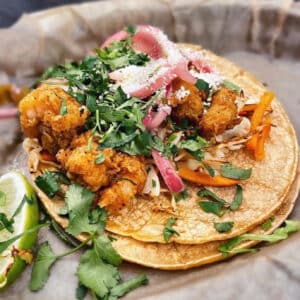 Raising Cane's Chicken Fingers
Louisiana's own fast-food chain that specializes in one thing (okay, maybe two things) – chicken fingers and Cane's sauce. Although Raising Cane's is most popular in and around its birthplace in the South, it has rapidly expanded throughout the continental US over the last decade.
Freddy's Frozen Custard & Steakburgers
Freddy's was founded in 2002 in Wichita, Kansas, and it quickly become the object of food cravings throughout Kansas and beyond for its thin smashed burger patties, shoestring fries, and delicious frozen custard treats.
Culver's
Located in the Midwest, Culver's is a fast favorite offering a variety of delicious butter burgers and loaded frozen custard treats.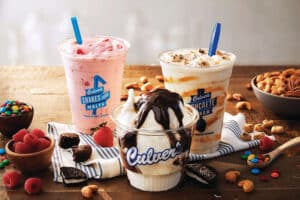 Portillo's
This Chicago-based restaurant chain famous for its authentic Chicago-style hot dogs, Italian beef sandwiches, and delicious chocolate cake shakes. Luckily, Chicago isn't the only place to snag a bite from Portillo's – they currently have locations in nine other states.
Skyline Chili
A Cincinnati tradition famous for its unique chili served over spaghetti.
Five Guys
Known for its customizable burgers, fresh-cut fries, and peanuts for snacking while you wait, Five Guys has its own cult following.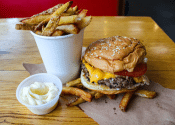 Jim's Drive-In
A local gem in Alabama known for its mouthwatering burgers and Southern hospitality.
Taco Bus
This local chain in Tampa, Florida serves up delicious and authentic Mexican street food. Check out their Instagram page for their events calendar and a plentiful variety of drool-worthy taco pics. Taco Tuesday, anyone?
Biscuitville
What's in a name? If biscuit is in the name, it's bound to be delicious. Around North Carolina and Virginia, Biscuitville is known for made-from-scratch biscuits and other quintessential Southern breakfast delights.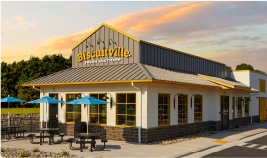 Wawa
Primarily located on the East Coast, Wawa is a premium convenience store chain famous for its fresh coffee, iced beverages, deli sandwiches, hoagies, and other convenience store essentials. Road trip, anyone?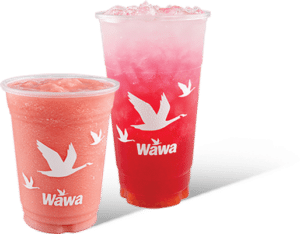 Shake Shack
Originally born in New York City, Shake Shack has expanded nationwide with its delicious burgers, crinkle-cut fries, and shakes. When it comes to finding quick AND delicious food, we're betting our friends from the city that never sleeps probably know a thing or two.
>> Take the next step in your nursing career TODAY!
>> Treat yourself to a change of pace (and PLACE) by exploring all the travel nursing assignments we have available nationwide.