Travel Nurse Destination Spotlight: Virginia
Blue Ridge Parkway
Also known as "America's Favorite Drive," Blue Ridge Parkway boasts some of the gorgeous mountains, valleys, and beautifully wooded areas Appalachia is known for. Winding from North Carolina up to Virginia, Blue Ridge Parkway is undeniably the best introduction to the area if you happen to be traveling by car. Don't just rely on your phone's GPS to get you there, either; this interactive Blue Ridge Parkway map serves as the official traveler's guide to the countless places to recharge, refuel, or relax along the nearly 500 miles of this iconic national thoroughfare.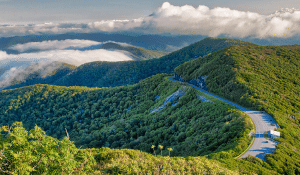 Carter Mountain Orchard
The dramatic, picturesque vistas make Carter Mountain Orchard a can't-miss Charlottesville attraction, especially for photography buffs or couples looking for a romantic day trip. Pick your own fruit or visit the country store for unique ornaments, home décor, and one-of-a-kind gifts you can't find anywhere else. Do you constantly find yourself craving a sweet snack during your shift? Pick up homemade goodies straight from the orchard, like apple butter, pies, or donuts. You'll be the MVP of the shift if you bring enough to share!
Lewis Ginter Botanical Gardens
Located in Richmond, the Lewis Ginter Botanical Gardens offer multiple themed gardens and exhibits you can lose yourself in for hours. Don't fret, though – there is a lovely restaurant on the grounds where you can stop for tea and sandwiches. Some of the botanical garden's most notable features, like its annual Million Blooms exhibit, are only available seasonally. This exhibit also features a new, different twist each year. For example, "Incanto: An Oasis of Lyrical Sculpture" is this year's special feature opening. Opening in spring 2023, this immersive and interactive garden sculpture installment is a multi-sensory experience featuring poetry by Sha Michele of the Burning Man community.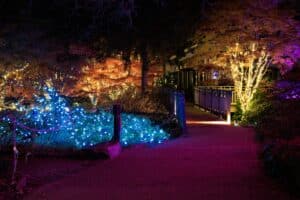 Carytown
Located along Richmond's West Cary Street, the area known as Carytown has a fun, bohemian vibe brought to life by its bright murals and colorful buildings. This row of colorful historic buildings is home to over 230 unique shops, spas, restaurants, bakeries, and cocktail bars, making Carytown a perfect place to explore and meet new people.
Belle Isle
Belle Isle is a small island on the James River. Although Belle Isle is just over fifty acres of land, it is a surprisingly accessible destination favored among locals and visitors alike. Relax and let off some post-shift steam with outdoor activities like hiking, biking, swimming, or kayaking. Don't forget to pack your lunch – there are countless picnic-perfect areas on the island to enjoy.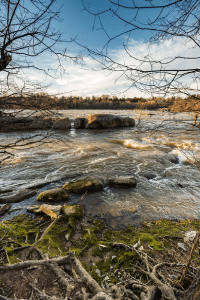 Virginia Museum of Fine Arts
The Virginia Museum of Fine Arts, or VMFA, is a cultural source of pride for Richmond, Virginia. Not only is it one of the largest art museums, but it is also one of the largest museums in North America. A visit here is a fantastic way to relax and restore your mental and spiritual batteries after a stretch of long, demanding nursing shifts. If you're feeling particularly inspired after strolling through the museum's countless exhibits, you won't have to look far for help nurturing that creative spark. VMFA also offers a variety of hands-on classes like photography, drawing, painting, sculpting, and digital arts to help create your own masterpiece.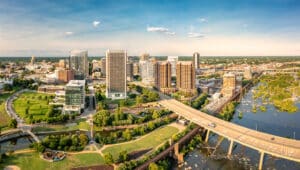 America's Coolest Hometown
As a travel nurse, you must constantly adapt and make yourself a new home wherever the best nursing assignments are. What better place to call home than the coolest hometown in America? Located in the southwestern part of the state, the celebrated town of Marion is one of Virginia's best-kept hidden secrets. Grab lunch, coffee, or a cocktail while exploring the charming little shops in downtown Marion. Nearby Hungry Mother State Park is great for an adventurous day of hiking, swimming, or kayaking, punctuated by one of their seasonal evening concerts featuring many of the area's local musicians.
>> Treat yourself to a change of pace (and PLACE) by exploring all the travel nursing assignments we have available nationwide.
>> Check out all of our Destination Spotlight blog posts to find out which US destinations you should add to your travel assignment bucket list!