Travel Nurse Destination Spotlight: Tennessee
Tennessee is a captivating destination for travel nurses seeking a memorable assignment filled with rich cultural experiences and natural beauty. With its dynamic healthcare environment, legendary music scene, and stunning national parks, the Volunteer State offers a one-of-a-kind journey for those in the nursing profession. In this blog post, we invite travel nurses like you to explore why Tennessee should be at the top of your list for your next travel nursing adventure.
Discover the allure of Nashville, the majestic Great Smoky Mountains, and a multitude of unique experiences that will make your assignment in Tennessee an unforgettable chapter in your travel nursing career.
Nashville
Explore Music City, known for its live music venues, historic sites like the Ryman Auditorium, and the vibrant atmosphere of Lower Broadway.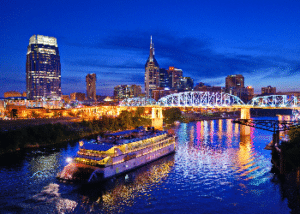 >> Want to learn more about travel nursing in Tennessee? We've got you! 
Country Music Hall of Fame & Museum
Located in Nashville, this museum showcases the history of country music with an extensive collection of memorabilia and exhibits.
Lookout Mountain
Visit Ruby Falls, an underground waterfall, and Rock City, a rock garden with unique rock formations, both located on Lookout Mountain.
Dollywood
Located in Pigeon Forge, this theme park and entertainment complex offers rides, live shows, and Dolly Parton-related attractions.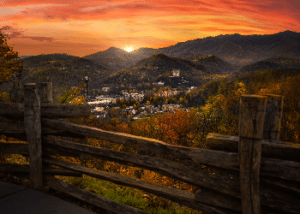 Great Smoky Mountains National Park
Explore the most-visited national park in the U.S., offering stunning mountain scenery, hiking trails, and abundant wildlife.
Tennessee Whiskey Trail
Similar to the Bourbon Trail in Kentucky, this trail takes you to distilleries across the state, including famous names like Jack Daniel's and smaller craft distilleries.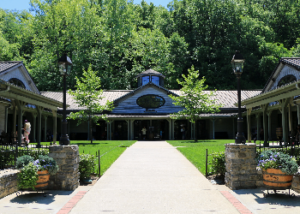 Gatlinburg
A charming mountain town located near the Great Smoky Mountains, offering shopping, dining, and outdoor activities.
Fiery Gizzard Trail
Ranked as one of the best trails in the US by Backpacker magazine, this impressive trail in southern Tennessee features creeks, waterfalls, and rock gardens. At the end of the trail is an overlook and camping area for extended trips.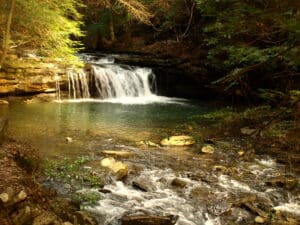 Stax Museum of American Soul Music
Located in Memphis, this museum celebrates the legacy of Stax Records and the soul music of artists like Otis Redding and Isaac Hayes.
Sun Studio
In Memphis, visit the "Birthplace of Rock 'n' Roll" where legendary artists like Elvis Presley, Johnny Cash, and B.B. King recorded their early hits.
>> Take the next step in your nursing career TODAY!
>> Check out all of our Destination Spotlight blog posts to find out which US destinations you should add to your travel assignment bucket list!