Travel Nurse Destination Spotlight: Ohio
Are you a travel nurse on the hunt for your next fulfilling assignment? Look no further than Ohio, a hidden gem in the world of travel nursing. Ohio offers an array of compelling reasons for healthcare professionals to consider the Buckeye State as their next destination. From diverse healthcare facilities and competitive compensation to cultural attractions, outdoor adventures, and Midwestern hospitality, the opportunities are as varied as they are rewarding. In this blog post, we invite travel nurses to explore the myriad reasons why Ohio should be at the top of their list for their next adventure. Discover the professional growth, cultural exploration, and countless adventures that make travel nursing in Ohio an enriching and memorable experience.
Cedar Point Amusement Park
We see you, adrenaline junkies! Located in Sandusky, Ohio, Cedar Point is known as the "Roller Coaster Capital of the World." It offers thrilling rides and family entertainment on the shores of Lake Erie.
Lake Erie Islands
Speaking of Lake Erie, residents and visitors alike love taking the ferry to Lake Erie's islands (like Put-in-Bay and Kelleys Island, for example) for outdoor activities, historical sites, and charming communities.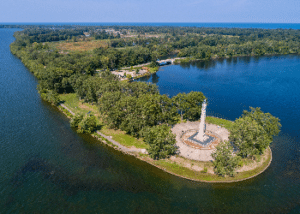 Rock and Roll Hall of Fame
Explore the history of rock and roll in Cleveland's Rock and Roll Hall of Fame with iconic memorabilia and exhibits dedicated to legendary musicians and bands.
Cuyahoga Valley National Park
Explore this serene national park in northeast Ohio with waterfalls, hiking trails, and the scenic Cuyahoga Valley Scenic Railroad.
Cincinnati Zoo & Botanical Garden
If you're anywhere near Cincinnati, you can't leave without visiting one of the oldest and most beloved zoos in the United States to enjoy its diverse collection of animals and beautiful gardens.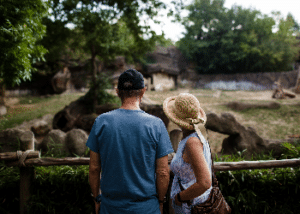 Amish Country
Experience the unique culture of the Amish community in Holmes County, Ohio. Enjoy the rare opportunity to step back in time and shop for handmade crafts, enjoy traditional cuisine, and explore the picturesque countryside.
National Underground Railroad Freedom Center
Visit this unique museum in Cincinnati to learn about the history of the Underground Railroad and the struggle for freedom in the United States.
COSI (Center of Science and Industry, Columbus)
This interactive science museum in Columbus, Ohio offers engaging exhibits for visitors of all ages and interests.
Toledo Museum of Art
Enjoy a world-class art collection in the heart of Toledo, including works by renowned artists like Rembrandt and Monet.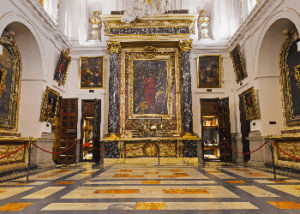 Serpent Mound
Visit the prehistoric effigy mound shaped like a serpent in Peebles, Ohio, which offers unique historical and archaeological significance.
>> Take the next step in your nursing career TODAY!
>> Check out all of our Destination Spotlight blog posts to find out which US destinations you should add to your travel assignment bucket list!