Score Big Savings: Amazon Prime Day Deals for Travel Nurses
Retail therapy is one of the few enjoyable ways to spend our hard-earned travel nursing paychecks. Retailers quickly grew wise to this and leveraged this concept to create their very own strategically timed sales promotions and "retail holidays" like Black Friday, tax-free weekends, and Christmas in July. With the explosive growth of Amazon and Amazon Prime, e-commerce started booming at an exponential rate. The traditional retail-sanctioned holidays quickly grew to include "Cyber Monday" and other shopping events that take place further and further away from the typical winter holiday season.
Next thing we knew, "Amazon Prime Days" entered the chat, and the rest is history! Amazon Prime Days (now re-branded as Amazon Prime "Big Deal Days") has quickly become another highly anticipated sales event in the e-commerce space over the last few years, with other big box retailers following in their footsteps with similar promotions during the same time frame. Simply put – if shopping was a sport, Prime Big Deal Days would be the Olympic qualifiers.
Here are some Amazon Prime hacks savvy shoppers swear by for scoring the best deals during Prime Deal Days & beyond:
Plan your virtual shopping spree in advance
If you haven't already made a shopping list or wish list, make one before you start your virtual shopping marathon. You can even make separate lists for "needs", "nice to have", or your holiday shopping list. Make sure you have a realistic budget in mind as well. The goal is to peruse the virtual store shelves with those items in mind so you don't stray too far from your list or your budget.
Retail events like Amazon Prime Day, Black Friday, and Cyber Monday create opportunities to finally treat yourself (or your loved ones) to some of those items on your list. However, remember that these sales events are also designed to make you impulse buy items on a whim, so shop responsibly! Most of us tend to stick closely to our budget with the big-ticket items, but are unpleasantly surprised to find how quickly all the small items in our cart add up!
Compare prices & offers across multiple retailers
The ubiquitous & convenient nature of Amazon can make us forget about other retailers who may beat Amazon's offerings.
Use browser extensions like Honey or CamelCamelCamel to automatically find competitors' pricing on the item you're eyeing.
If the price is the same across multiple retailers, consider other factors – Which option has the most flexible return policy or the best consumer rewards program?
Now that we've prepared ourselves like the seasoned travel nurses/savvy shoppers we are – let's find out exactly which items truly put the deal in Prime Big Deal Days!
This WiFi Pet Feeder keeps your pupper fed throughout your longest travel nursing shifts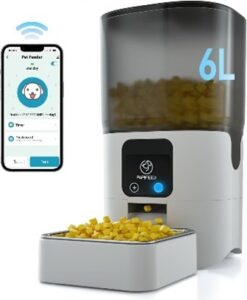 We've all had that sinking feeling when we know our extra-long nursing shift will leave your furry companion feeling lonely, confused, or just plain hangry. Thanks to this surprisingly affordable WiFi Pet Feeder, you can solve at least one of these problems by making sure your furry companion never misses a meal.
Hydrate your dry winter skin with this cute and compact humidifier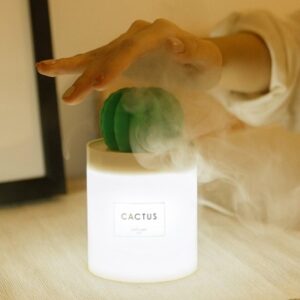 The hostile combination of dry winter air and excessive handwashing between every patient you nurse back to health can leave your face and hands feeling like they have a LOT in common with our cacti friends. Luckily, this little cactus humidifier/nightlight combo will be a much-needed friend to your dry, cracked skin this winter season. The 32% discount makes this a fun, unique gift idea for the other healthcare heroes on your list.
This luxuriously soft comforter set looks & feels like sleeping in a cloud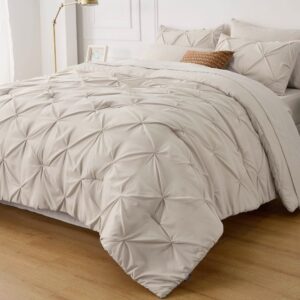 Whether you're a nurse that works day shift, night shift, or some crazy shift in-between – this luxurious comforter set can help get you to sleepy time in no time.  The additional 20% Prime Big Deal discount on this already reasonably priced award-winning comforter lets you dream big and pay little.
Let sleeping dogs lie…in their very own bed of luxury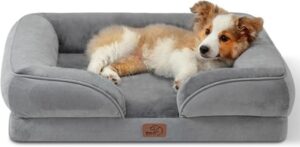 Dog moms and dog dads know sleep is important for all kids, including those kids who happen to have four legs. This stylishly understated dog bed is a refreshing change from the overly fuzzy, furry, bulky dog beds you've tried before. This bed isn't just easier on the eyes – the supportive foam helps provides orthopedic support to keep Fido feel his best.
Snag these Ray-Ban Classic Aviator sunglasses for 35% off!

This is NOT a drill. Select colors of these iconic and universally flattering Ray-Ban shades have been discounted to one of the lowest prices you'll see all year, which is kind of a big deal.
Crush spooky season this year with this vampire themed kitchen gadget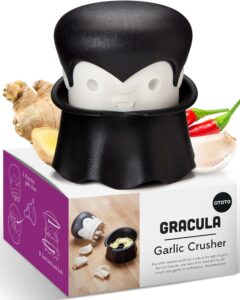 Meet Gracula, the friendly(ish) vampire kitchen gadget whose sole mission is to crush the soul out of any clove of garlic, ginger, nuts, or any other herb that crosses his path…only with your permission of course.
>> Treat yourself to a change of pace (and PLACE) by exploring all the travel nursing assignments we have available nationwide.