AMP Staffing Celebrates Nurses Week: Joan Cloutier, RN
Nurses Week is a yearly celebration beginning on May 6th and ending on May 12th that honors the nursing profession. This year, we're celebrating each day by turning the spotlight on one of our very own healthcare heroes! Read on to learn more about Joan Cloutier, RN.
Tell us a little about yourself.
I have been an ER nurse for 28 years. I started my career in Detroit, then spent 15 years in my now permanent home of Traverse City, Michigan. The area has often been referred to as God's Country.
After working in the same hospital for 15 years, I decided I really wanted to travel. What better way then to choose where and when I could work, while enjoying new places.
I started traveling in 2017, where my first and favorite assignment was. I worked 10 months in Anchorage, Alaska at the Native Hospital. This was the one place I could enjoy all the things I love. The outdoors, fishing, and flying. I got my pilot's license while I was in Nursing School in 1993. This was quite the accomplishment and next to becoming a nurse, is certainly my most favorite. I was able to fly, fish, and even pan for gold. I'm still working, so the panning thing isn't that easy. I did, however, send home almost 2,000 lbs of fish that year.
I have a few secret talents. First, is playing guitar and singing, which I did for a living before becoming a nurse. I spent many years entertaining people. Now, I get to do it with my patients. Not signing or playing, but using humor and kindness to help my patients cope or deal with their situation. I have looked at life by one of my favorite sayings from the movie Aunt Mame, "Life is a banquet and more poor suckers are starving to death". I have never starved.
What are you most proud of from your whole career?
My whole career has been in and of itself, a large a source of pride. Going in and caring for patients makes each day an adventure, most of all in the ER.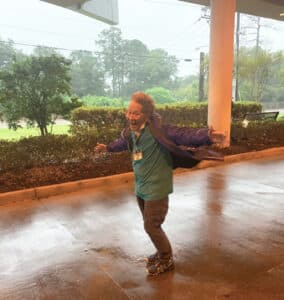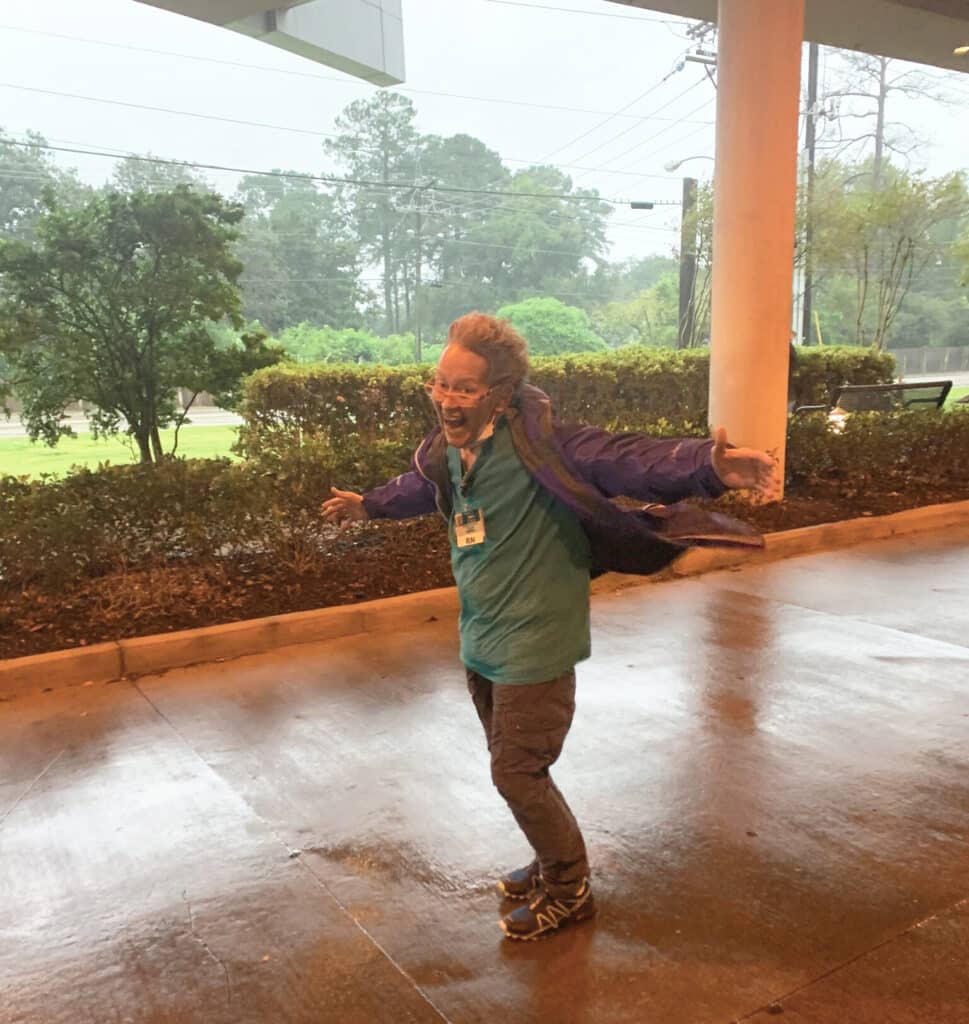 Travel nurses have the opportunity to see different parts of the country and the facilities that go with them. Do you have any fun stories you would like to share with us?
I've been flying in Alaska and landed on Denali at 7,000 feet and 11,000 feet in a single engine airplane. What a thrill! I've enjoyed winter in the south and the north in summer. I've eaten whale blubber (I don't recommend this, it tasted like an old tennis shoe.) I've eaten the best Cajun food you can imagine, met people from all over the world, and made many friends along the way.
What are three traits you think are important for a nurse to have and why?
Traits needed to be a Nurse? Patience, kindness, and the ability to shake off the crisis you just came through and not take it into the next room you enter.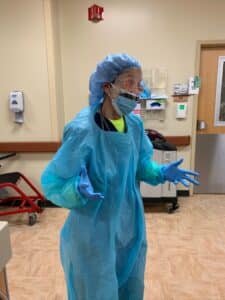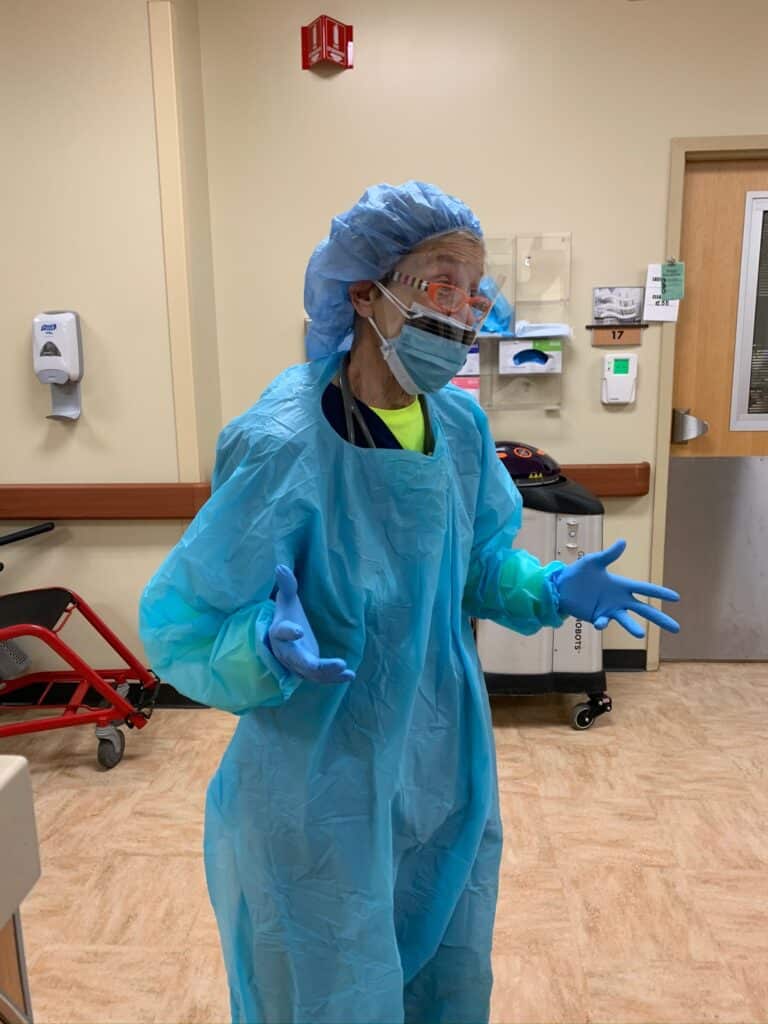 What does it mean to you to be a nurse during a pandemic?
The pandemic has been a challenge for every nurse. I have made crisis pay and have been unemployed all in the same month. When the pandemic got into the 4th month, ER's started to be come more and more empty in many places. Many travelers got job offers only to be cancelled within 48 hours. It was trying. PPE was limited, and panic seemed to rule the day. I hope we never have another in my lifetime.
What words of wisdom would you share with someone looking to pursue a career in nursing?