AMP Staffing Celebrates Nurses Week: Bobbie Mather, RN
Nurses Week is a yearly celebration beginning on May 6th and ending on May 12th that honors the nursing profession. This year, we're celebrating each day by turning the spotlight on one of our very own healthcare heroes! Read on to learn more about Bobbie Mather, RN.
Tell us a little about yourself.
I was born in Hawaii and lived all over the country as a Navy brat. I have been a nurse for 11 of the best years of my life. I am engaged to my best friend, Patrick. Together, we have six children and 14 grandchildren. We are also in the process of adopting our 2 year old grandson, Isaiah. Everything in our lives revolves around family, because family is everything. Some interesting facts about me are that I have crash-landed in a hot air balloon with my mom. Then, we went skydiving together for her 60th birthday. I have been to Denali National Park in Alaska, which has the highest mountain in North America. I have been to the top of Pikes Peak in Colorado and have zip lined across the Royal Gorge, which is the highest zipline in the U.S.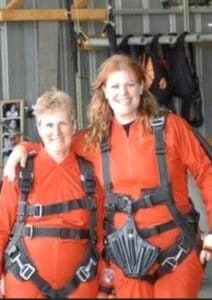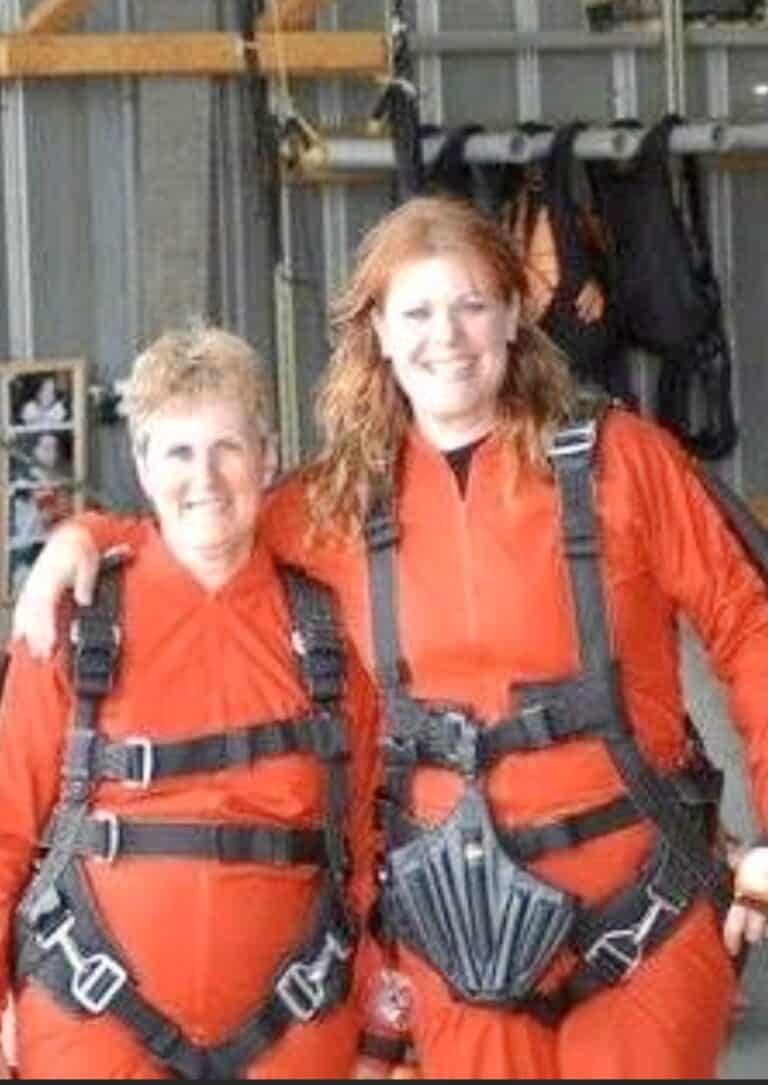 This past year has challenged nurses in unprecedented ways. How have your experiences within the past year differed than those before the pandemic?
I guess the obvious answer would be risking your own life and health every single day. Something I never gave much thought to before COVID-19. Caring for COVID-positive patients made me realize that for some of them, you were the only human interaction they may have had for weeks and sometimes months. I saw a lot of sadness and loneliness. Staying away from my own family to keep them safe was pretty difficult as well. But making a difference, even to one patient, makes it worth it.
Has travel nursing allowed you to achieve any goals? If so, which ones?
Travel nursing has allowed me to pay off significant debt, go places that I've never been and meet people that I would otherwise never have met. Traveling has also allowed me to step out of my comfort zone and challenge myself. I learn something new everywhere I go. And sometimes, I can impart my own knowledge and wisdom to those I meet along the way.
What is the best lesson you've learned as a nurse so far?
I've learned that everyone has a story, so treating people with compassion goes a very long way. I've learned that if you are talking, you are not listening. And I've learned that treating each and every patient as if they were a member of your own family, makes such a difference, even if you don't realize it. My father, before he passed away earlier this year, said to me that he hoped that I treated my patients, as well as his nurses, had treated him. Those nurses don't realize it, but it made a huge difference to me, knowing that they treated him so well.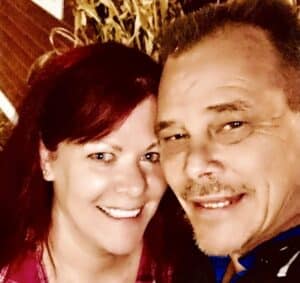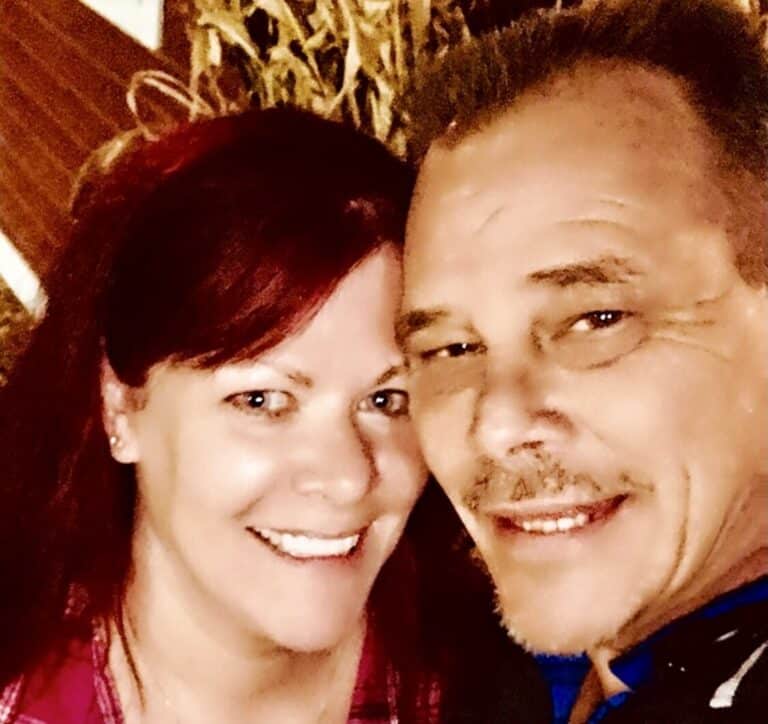 It is often said that nurses are the backbone of patient care. Why do you think that is?
Nurses are the backbone of patient care because we are the first line of defense. We are the ones that spend the most time with patients. We are the first ones to recognize change in condition. We are the ones who perform the bedside, hands-on care. We are the ones that listen to patient and family concerns, the ones that educate patients and families. And we are the ones who provide comfort. We hold patient's hands and sometimes we cry along with them or with their families.
Why did you decide to get into your specialty?
Working with local and travel companies has afforded me the opportunity to work in many different areas of nursing. Including LTAC, SNF, GI, Family practice, pulmonology, cardiology, special needs, Methadone clinic, HomeCare, Hospice and corrections. I personally make faith-based decisions when it comes to accepting positions or passing on them. It may sound silly, but I know where I'm supposed to be, even if I don't know the reason.
Based on your experiences as a travel nurse, what do you think is the most effective way to build your nursing skills to become a traveler?
Keep an open mind, step out of your comfort zone, learn, learn, learn! Any chance you have to learn a new skill, TAKE IT! Volunteer to assist in procedures or ask if you can observe them. Ask a lot of questions. Knowing a little about a lot may be more beneficial than knowing a lot about a little, as far as travel nursing goes. Be a self-starter and be confident about your abilities. It is definitely worth it!
Want to find out more about what it takes to be a nurse for Team AMP?
Contact us today to learn more!