AMP Staffing Celebrates Nurses Week: Hubert Robottom, RN
Nurses Week is a yearly celebration beginning on May 6th and ending on May 12th that honors the nursing profession. This year, we're celebrating each day by turning the spotlight on one of our very own healthcare heroes! Read on to learn more about Hubert Robottom, RN.
Tell us a little about yourself.
I was born and raised in Hahnville, Louisiana and currently live in Destrehan, Louisiana. I love trying new restaurants, food and reading my Kindle. I have over 1,000 books read so far. I really like sci-fi, paranormal, murder/mystery and crime genres. I am also a rabid Trekkie and have a large collection of memorabilia. I have 1 younger sister and brother. I am a Veteran of the Gulf War and spent 10 years in the U.S. Army which is where I went to nursing school initially to become an LPN and Charity School of Nursing for my RN.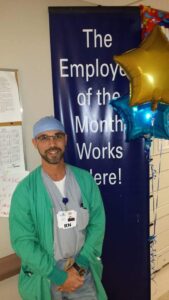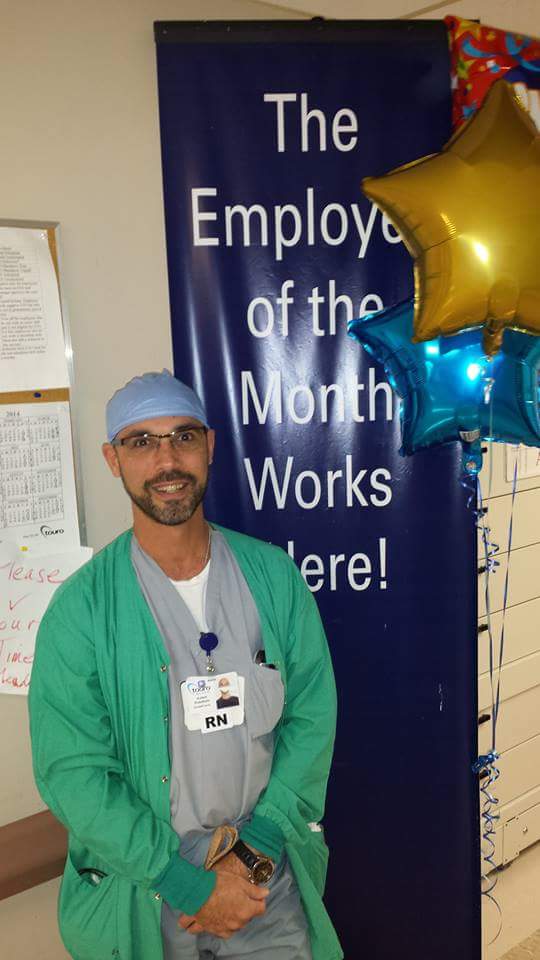 What is the most interesting thing you've learned on your most recent assignment?
The most interesting thing I've learned from my most recent assignment is the varied ways in which the DaVinci Robot is utilized in the OR in many different specialties.  Also Lafayette, Louisiana is DEFINITELY a foodies destination! The restaurants and food there are fantastic.
What is some advice you would like to share with someone who is currently in nursing school?
The advice I would give someone currently in nursing school is have a passion for what you do.  Nursing is such a varied profession, find that one field in the nursing arena that you enjoy and develop that into your passion.  I have been doing it for 35 years now and still enjoy going to work every day because I really enjoy the OR.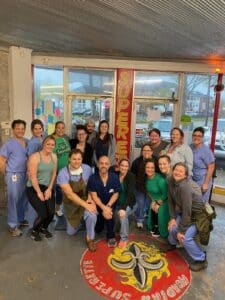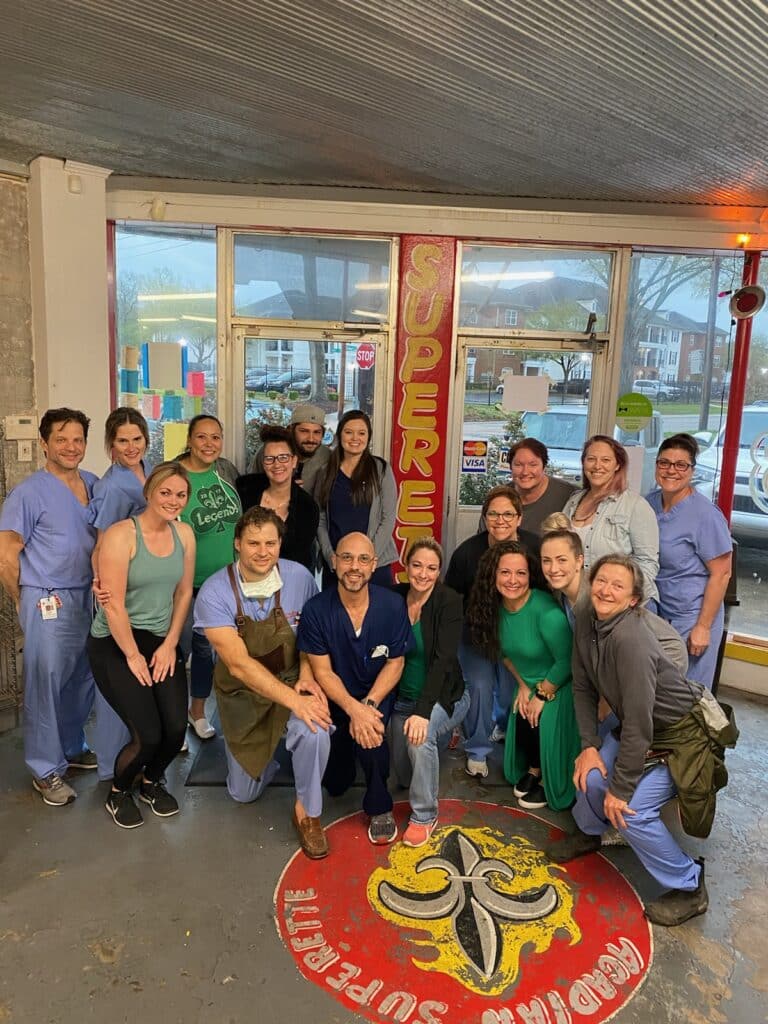 How has your life experience prepared you to be a nurse?
I knew I wanted to work in the healthcare field growing up because I have many family members who also worked in the healthcare professions and I was always picking their brains about their work as a child.
Oftentimes travel nurses are expected to be able to adapt quickly to new situations. What are some tips you've picked up to ensure a smooth transition when starting at a new facility?
In order to transition quickly to a new facility, I always find the CNA, LPN or Tech that has been at that particular facility a while and make a friend out of them. They are usually a fountain of information and are helpful in locating supplies, where different departments are located, and general information to help me adapt to the new environment.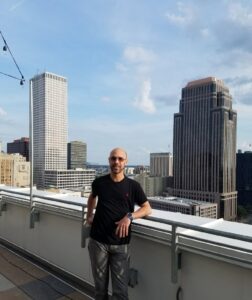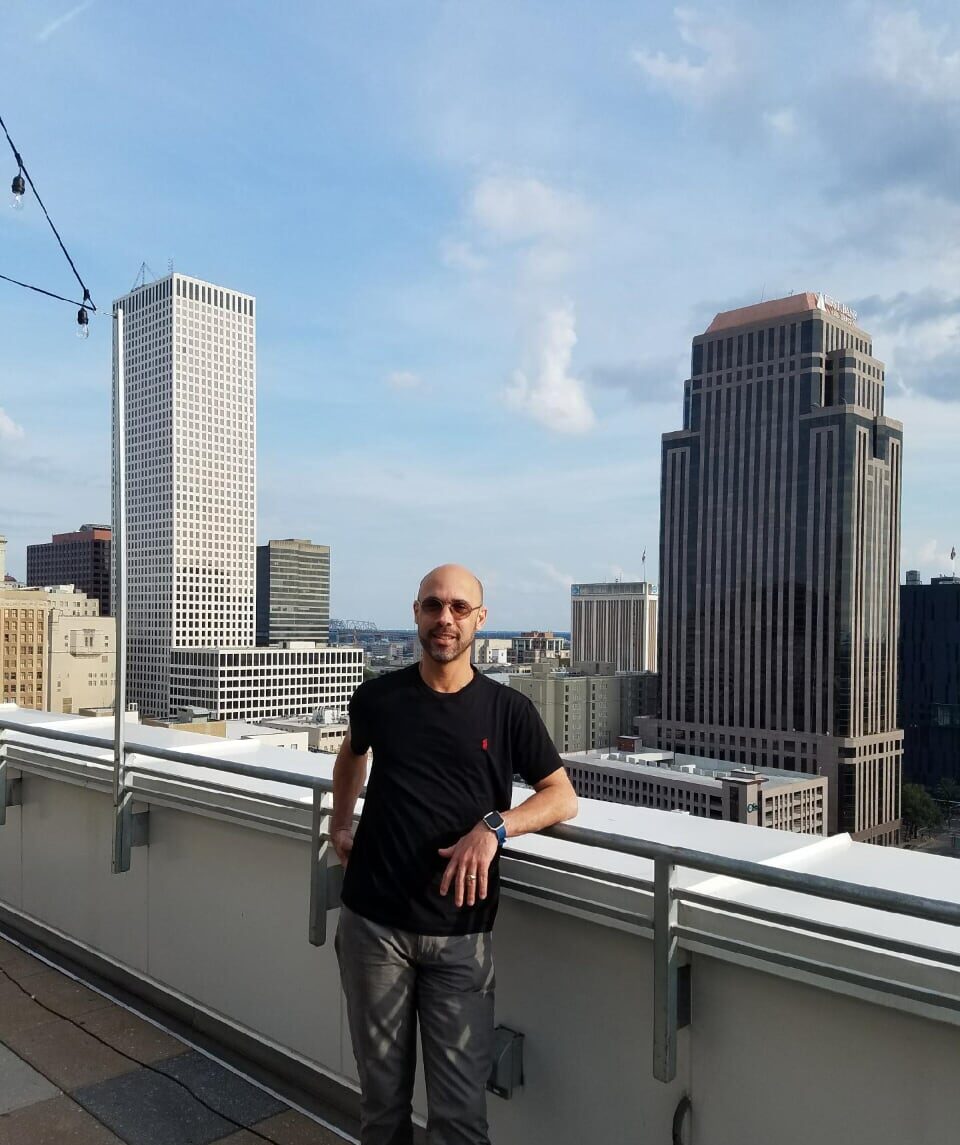 What is something you would tell your younger self in nursing school?
Something I would tell my younger self is to continue my education at the time I initially started. I was an LPN for 20 years before going back for my RN.
Want to find out more about what it takes to be a nurse for Team AMP?
Contact us today to learn more!