Advantage Medical Professionals Celebrates Nurses Week: Clayton Alombro, RN
Nurses Week is a yearly celebration beginning on May 6th and ending on May 12th that honors the nursing profession. This year, we're celebrating each day by turning the spotlight on one of our very own healthcare heroes! Read on to learn more about Clayton Alombro, RN.
If you weren't an ER nurse, what other specialty would you enjoy?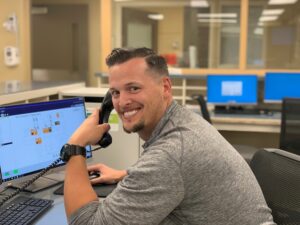 The greatest benefit about being an ER nurse is that you get exposure to many different ailments known to medicine. It allows you to broaden your knowledge and skill set to care for patients in all specialties of nursing. I also enjoy the investigative part of the workup process in the ER. It's like being a detective trying to figure out the cause of the symptoms that brought the patient into the ER. Especially for patients that are really sick. With that being said, If I wasn't an ER nurse, I would probably specialize in critical care nursing.
Did you know you wanted to travel as a nurse when you were in nursing school? 
Honestly, I didn't know about travel nursing until my fifth year working as a staff nurse at my local hospital. Even then I was hesitant at first to travel because it was unknown to me. However, once I sat down and looked into it I decided to take my first travel assignment. It wasn't long after I reached out to my recruiter and told her to "SIGN ME UP" for hospitals looking for an ER nurse.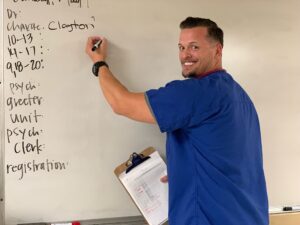 What do you think is a common misconception about nursing?
I believe that before the COVID-19 pandemic, the most common misconception about nursing was that nurses are not educated in the field of medicine like a physician, and therefore lack proper knowledge and/or skills to care for patients in a serious or life threatening situation. I strongly believe that this misconception has diminished and the field of nursing in the public eye has gained a newfound respect of how essential nursing is to the medical field.
What is one thing you can't live without?
The one thing I can't live without is family. Family is important to me. Without their love, support and encouragement I would not be where I am today.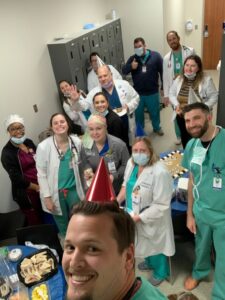 What would you say to someone who is considering doing traveling nursing?
DO IT!!! I wish I would have done it sooner. Travel nursing allows you to meet new people and experience different cultures all while making great money. 
If you think travel nursing could be the next step in your nursing career, visit our FAQ page or Contact us today
to learn more!