10 Ways to Make New Friends as a Travel Nurse
It's no secret that a perk of being a travel nurse is to meet new people across the country. Making new friends can sometimes be the most intimidating part of your travel nursing journey. It's easier to make friends when working at a static staff job and frequent the same locations. Fortunately, there are countless ways to find your next friend while on your travel nurse assignment.  
1. Leverage Group Outing Sites
Utilize sites designed to meet new friends like Meetup, Bumble BFF, or search local Facebook groups for things you're interested in. These sites are designed for individuals looking to join group outings and will include others looking to make friends in your current area. 
2. Break a Sweat
Group exercise classes are great to meet people and you even get a workout! Try out Classpass to get a good variety of both low and high-impact exercise options with a minimal time commitment. Another benefit of these types of programs is that the credits are good at facilities nationwide! 
3. Find a Friend for Fido
Traveling with your favorite furry friend? Check out your local dog park or find events geared towards pets. Nothing connects people more than their love of animals.
4. Diversify your Hobbies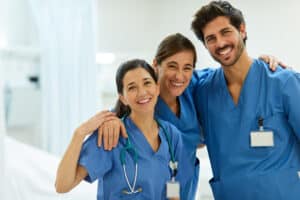 Check out a dance class, find local volunteer opportunities, try rock climbing, or join a book club. Travel nursing allows you to try new things while getting involved in the local community!
5. Make Connections at your Assignment
The healthcare facility may have your next nurse friend. Don't be afraid to get to know staff nurses and other traveling nurses at your assignment. Ask them for their recommendations for restaurants or their favorite local activities. Your first-day orientation may also include other travel nurses who are looking to make a connection. 
6. Explore the Local Community Center Offerings
Community/Recreation centers typically have a variety of low-cost classes in short timespans varying from learning new languages, to woodworking, to gardening. It could be a great way to learn something new while meeting new people!
7. Find Others Who Share Your Faith
If you attend church or are religious, attending a bible study and other faith-based events are a great way to meet others with similar interests.
8. Initiate Conversations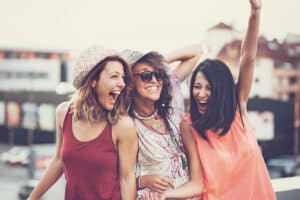 Don't be afraid to be the one to initiate and ask for a potential friend's contact information. Invite them to that coffee shop or restaurant you've been eyeing! If that's too intimidating, shoot them a friend request on social media.
9. Be Open to New Experiences
You'll never know what you like or don't like unless you try it. Friendships are typically not immediate, so be patient with your efforts and try to say "yes" to every opportunity that presents itself! You may find your next friend simply by stepping out of your usual comfort zone.
10. Create an Events Calendar
Add any events you'd like to attend on your calendar. Having all your commitments written down will make it more likely that you will attend. Plus, it will give you so much to look forward to between shifts!  
Most of all, go somewhere consistently! Whether this be a local coffee shop, class or restaurant, you will soon begin to recognize familiar faces and conversations will soon come naturally! As a travel nurse, you are already on an adventure. Make the most of your travels by exploring the new world around you.  You may find your next passion in the most unlikely place.
Like this topic? Read our blog post Do's and Don'ts of Using Social Media as a Travel Nurse
Ready to make new friends? Let's find your next travel destination!