Travel Nurse Destination Spotlight: Louisiana
If you've never had the chance to visit the state of Louisiana or enjoyed the many simple pleasures it has to offer, you're definitely missing out on a good time. Given the fact Advantage Medical Professionals has been open and operating in New Orleans for nearly forty years, we admit we might be just a little biased. People across the country may have different perspectives or preconceived ideas upon arriving here for the first time, but everyone that gets to experience Louisiana seem to agree in one thing – there's really no other place quite like it. It seems to have a way of growing on you – just ask the many Louisiana residents who'd originally planned on "just passing through" and have since become evangelists of Louisiana's culture, cuisine, and last but not definitely not least – carnival season!
Mardi Gras/Carnival Season
There's just nothing like Mardi Gras in New Orleans. You can benefit from keeping a parade route guide or a screenshot of the  parade calendar handy on your phone to help you navigate parade routes (or around them) if you're living or working in the greater New Orleans area during Mardi Gras. However, New Orleans residents themselves are usually the best source of wisdom when it comes to the Mardi Gras experience.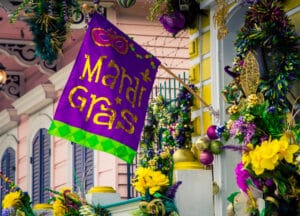 World War II Museum
The immersive exhibits throughout the National World War II Museum are engaging to the history buffs and the historically curious alike. Their online event calendar is full of special museum events, exhibits, lectures, and musical performances that appeal to multiple interests.
New Orleans Pharmacy Museum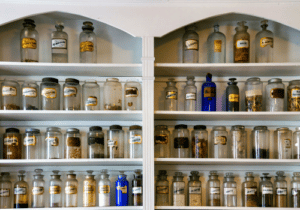 The New Orleans Pharmacy Museum in the historic Vieux Carre district was the site of the pharmacy run by Louis Dufilho, Jr., the first pharmacist certified in the United States, making his modest apothecary the first officially recognized pharmacy. Don't forget to snag one of their conversation-starting t-shirts from the gift shop while you're there!
Rip Van Winkle Gardens
Escape from reality by spending your afternoon touring the whimsical Rip Van Winkle Gardens named after the beloved fairy tale in New Iberia, Louisiana. The Gardens are part of stage actor's Joseph Jefferson's estate, which he originally purchased in the 19th century to serve as his hunting lodge. Today, you can tour the beloved late actor's estate, which now includes the gardens, mansion. gift shop, and cafe'.
The Myrtles
We know that travel nurses typically don't scare easily, but the Myrtles Plantation in the quaint little town of St. Francisville, Louisiana (just west of Baton Rouge) could be the exception. It's not just a former plantation – it's an actual haunted house, without all the phony props and jump scares (okay, there might be jump scares if the spirits living there are feeling particularly spicy that day). Still skeptical? You can also book an overnight stay  to see what all the fuss is about.
LSU Botanical Gardens
Officially named LSU AgCenter Botanic Gardens at Burden, it features over three mile walking path through the Burden Woods and over a dozen additional unique garden areas. The facility and gardens also serve to further research and coastal restoration efforts.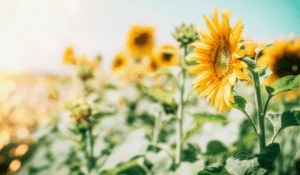 Tabasco Factory & Museum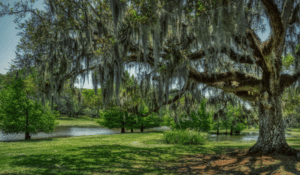 How often do you get to see firsthand how something as beloved and ubiquitous as Tabasco is made? It's definitely worth the trip to the southeast Louisiana coast (near Grand Isle) to Avery Island, Louisiana for the Tabasco Factory Tour. You can tour the TABASCO plant, take a relaxing walk through the mature oaks in Jungle Gardens, or attend one of the culinary demos & tastings throughout the week.
Tammany Trace/Mandeville Lakefront
The 31-mile biking and hiking path known as Tammany Trace is a point of pride for its namesake, St. Tammany Parish (also called "the Northshore"). The scenic trail intersects woods five unique, charming towns across the parish, all of which are worth a visit in their own right. One of these stops along the Trace is the Mandeville lakefront, which offers plenty of favorite local spots to enjoy happy hour or grab a bite to eat while you enjoy the view of the sunset over Lake Pontchartrain.
Abita Springs
There are a few gems worth visiting in the self-professed "funky" small town of Abita Springs, Louisiana. We suggest hitting Abita Brew Pub for lunch and a tour of the Abita Brewery & Tap Room, then taking a short ride over to Abita Mystery House if you're interested in an eccentric, fun museum exhibit.
>> Check out our Travel Safety Tips blog post for a quick brush up of best practices & safety measures to help travel nurses like you work, travel, and adventure safely. 
>> Treat yourself to a change of pace (and PLACE) by exploring all the travel nursing assignments we have available nationwide.