Get ready to hit the trails! We're celebrating Earth Day AND Celebrate Trails Day by sharing our favorite hiking trails in some of our travel assignment destinations throughout the country.
Arkansas
Whitaker Point Trail, Ozark National Forest
Kingston, AR
Hiking: 3 miles R/T
A moderate hike in the Upper Buffalo Wilderness Area (Newton County) in the Ozark National Forest consisting of a waterfall and stunning views of Whitaker Creek Valley.
California
Mirror Lake Loop, Yosemite National Park
Yosemite Valley, CA
Hiking: 2 miles R/T to lake and back; 5 mile loop around lake
A beautiful loop through Tenaya Canyon; hikers are rewarded with views from the base of Half Dome.
Colorado
Lake Haiyaha Hike, Rocky Mountain National Park
Estes Park, CO
Hiking: 3.9 miles R/T
The historic trail built in the 1930's crosses past Bear and Dream Lake. This moderate hike is surrounded by boulders and mountain views.
Tennessee
Fiery Gizzard Trail, South Cumberland State Park
Tracy City, TN
Hiking: 4.5 miles R/T
Ranked as one of the best trails in the US by Backpacker magazine, this impressive trail features creeks, waterfalls, and rock gardens. At the end of the trail is an overlook and camping area for extended trips.
Louisiana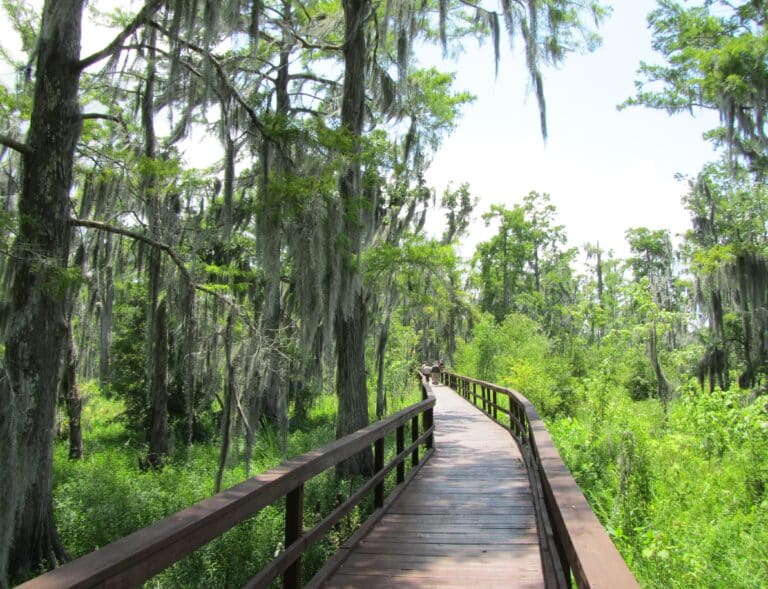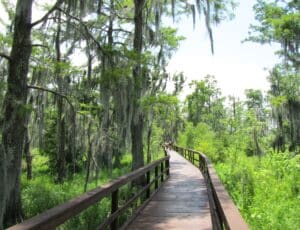 Barataria Preserve Trail, Jean Lafitte National Historic Park
Marrero, LA
Hiking: 1.8 Miles R/T
Located half an hour south of New Orleans, the trail offers a unique look into Louisiana's wetlands. Trails weaving through bayous, marshes, and forests offer opportunities to see local wildlife such as alligators, turtles and over 200 species of birds.
Find more trails and camping areas across the US by visiting AllTrails.com
Trail Tips
Be sure to dress in layers. Temps can change drastically throughout the day, so wear or pack some clothes that you can easily slip on or off. Be sure to tell someone where you're going and when you'll be back. Don't forget to bring food, water, sunscreen and a first aid kit!
Looking for your next great assignment near a top hiking destination? Check out all our latest jobs and plan your next amazing trip!