Spring Out of Your Winter Blues at these Travel Nursing Destinations
Pollen is in the air, flowers are in bloom, and clocks have jumped forward. In other words – spring has officially sprung, and so should you…right into the next (slightly warmer) step of your travel nursing journey. We've curated this list of spring travel destinations nurses can't stop buzzing about, and we're sharing them all to help add a little spring to your step!
Georgia
Travel nurses seem to agree that Georgia is a peach of a state to live and work. Atlanta is home to several top-notch hospitals, nightclubs, and the world's 2nd largest aquarium. For those who prefer a more relaxed spring vibe, downtown Savannah is the quintessential charming southern town.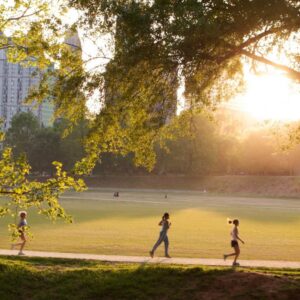 >> Check out ur Georgia Destination Spotlight for more info about travel nursing in the Peach State!
North Carolina
If you love a classically quaint historic town, North Carolina has plenty to choose from like Asheville and Winston-Salem. If you're interested in meeting new people outside of work, there are countless springtime events on the event calendar in Charlotte.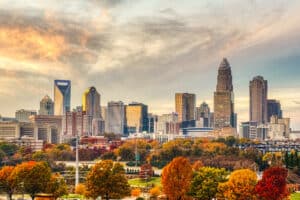 Virginia/Washington, D.C.
To be fair, we know you can visit all the nearby historical monuments, museums, and courthouses throughout Virginia and our nation's capital during any of the four seasons. However, let us prove why springtime is special – Washington, D.C. is also home to the National Cherry Blossom Festival for three weeks every April.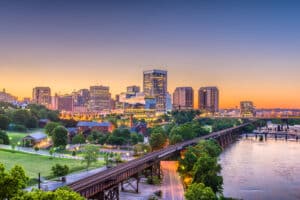 >> Check out our Virginia Destination Spotlight!
Florida
Florida also has an abundant variety of two things most travel nurses feel strongly about – travel nursing opportunities AND beaches. Florida's traveler-friendly reputation is no surprise since it's home to several world-renowned amusement parks like Disney World and Universal Studios. Tampa, Panama City, and Miami are among the many beach locales that nurses flock to in early spring to soak up the sun and sand BEFORE peak summer tourist season.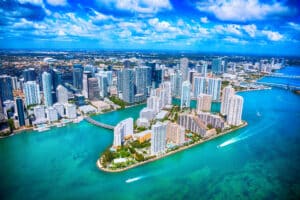 Texas
The high concentration of hospitals, medical research centers, and medical facilities in Texas provide many travel nursing opportunities consistently throughout the year. Since spring in Texas feels closer to summer, it's the best time to enjoy all the outdoor activities the Lone Star state has to offer. Stroll down the Riverwalk in San Antonio, enjoy the many museums, parks, and family activities throughout the Dallas/Fort Worth metro area, or soak in the uniquely weird and wonderful music and art scene of Austin.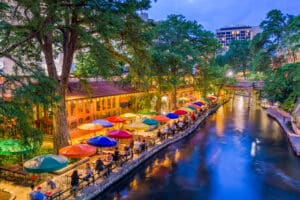 >> Check out our Texas Destination Spotlight for more info about travel nursing in the Lone Star State.
Ohio
It's been said Ohio is for lovers, and it turns out there's a lot to love about Ohio that isn't talked about enough. For example, Ohio is considered one of the most affordable states to live in, mostly due to affordable housing and relatively low cost of living – two important factors travel nurses should always consider before accepting a travel nursing assignment. Ohio boasts attractions that appeal to a variety of interests like Serpent Mound, Hocking Hills State Park, and the annual spring Celtic Cocktail Trail. Also, it would be almost criminal if you left without paying a visit to the world-renowned Cincinnati Zoo.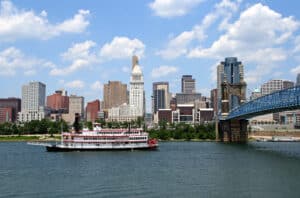 Louisiana
Louisiana is also considered one of the top 20 most affordable places to live, which makes it easier to afford tickets to attend a few of the Bayou State's most coveted (and star-studded) springtime events, like the New Orleans Jazz and Heritage Festival and the French Quarter Fest. If peace, quiet and the solitude of nature sound more appealing to you after a long shift, take a hike in Tunica Hills or take to the waters down Black Bayou Lake Trail.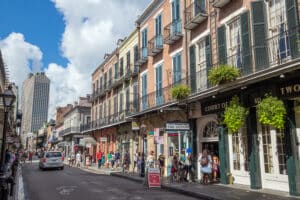 >> Want to learn more about travel nursing in Louisiana? We've got you! 
New Mexico
The rich culture and cuisine against the iconic backdrop of deserts, mountains, and vibrant Pueblo-style architecture are just a few reasons New Mexico is named the Land of Enchantment. For the nature-loving travel nurse, White Sands National Park and Carlsbad Caverns National Park are two must-dos. For the nurse looking to immerse themselves in the local cuisine, there's no shortage of green chile options to try.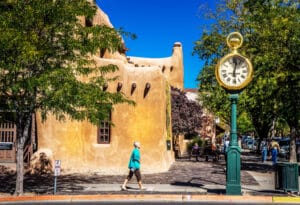 >> Start planning your springtime travel nursing adventure TODAY!
>> Check out all of our Destination Spotlight blog posts to find out which US destinations you should add to your travel assignment bucket list!