Essentials of Self-Care: 8 Summer Self-Care You Didn't Know You Needed
Things are warming up for the summer, so if you feel yourself getting a bit heated, you're not alone. As nurses and healthcare professionals, you probably prioritize the well-being and care of everyone but yourselves. That's what makes you an awesome human! Now it's time to treat yourself with some of these summertime self-care essentials to help yourself FEEL like an awesome human, or at least a more cool, calm and collected one.
Sunblock – The Building Block of Summer Self-Care
First comes first when it comes to summer self-care: Sunscreen, early and often! This paraben-free, fragrance-free SPF 45 sunscreen from Alba Botanica is specifically formulated for people with active lifestyles (we're talking to you, nurse friends!) It also comes with an endorsement from the Skin Cancer Foundation, so you know it's got your back (and face, and neck, and hands, and all your sun-exposed parts).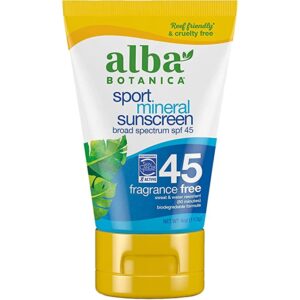 This Refreshing Rosewater Facial Spray Thousands of Amazon Shoppers SWEAR By
The Aloe, Herb, and Rosewater in this facial mist work together to soothe, hydrate, and help clarify your skin. Give yourself a spritz anytime you need a quick, cooling pick-me-up during a challenging shift, or use post-makeup application to give your face a dewy glow during your well-deserved summer nights out. Click here to read the thousands of rave reviews and order the combo pack shown below from that comes with the full size 4 oz bottle AND a convenient travel sized 2 oz bottle.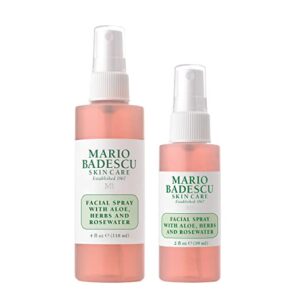 Oil Control On the Go – Oil Absorbing Facial Roller
Upgrade from your usual oil blotting sheets to this reusable oil-absorbing skincare tool by Revlon made from volcanic stone. You can use it sans makeup to help eliminate that all too familiar post-shift forehead shine, or roll it on any time after applying makeup to preserve that perfect contour you (finally) mastered. As if that isn't worth the $12 price tag alone, it also doubles as a cool massaging face roller. Cleaning the stone is also insanely simple – simply pop it out, wash it with a gentle face cleanser, let it air dry and pop it right back in.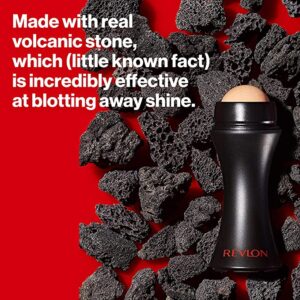 This Vegan Deodorant Actually Works as Hard as Nurses Do!
Native Deodorant is the aluminum-free, clean-label deodorant quickly replacing leading drugstore deodorants in medicine cabinets across the US as of late, and over 67K positive ratings don't lie! Native's deodorant line will make you fall in love, but their subscribe & save model will literally have their products living rent-free in your head and your home. Shop their many yummy deodorant scents (including their limited-edition summer scents!) by visiting their online store below.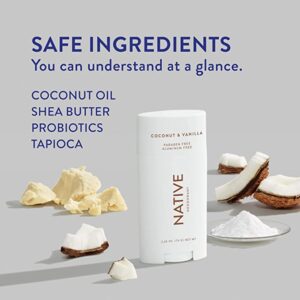 Scrub the Last 12 Hours Off Your Skin with this Lychee & Sweet Almond Oil Himalayan Salt Scrub
Let your skin live its best life by scrubbing away all the hospital funk, sweat, dead skin cells, and environmental toxins at the end of your day. This refreshing, deliciously scented Himalayan salt body scrub works hard to rehydrate and detoxify skin by balancing pH levels and minimizing pores all over.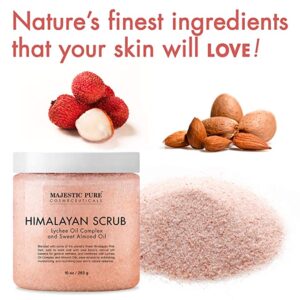 These Shower Tablets Will Have You Breathing Easier in No Time
Who says bath bombs are just for baths? These soothing menthol Shower Steamer tablets with eucalyptus & mint fragrance are definitely a refreshing summertime treat but will leave you feeling relaxed and rejuvenated in any season.
Bonus: they are also widely touted for relieving nasal congestion – and we all know the importance of good, deep breaths. For less than $2 per tablet, this pack of 15 shower steamers is also significantly more cost-efficient than your typical bath bombs.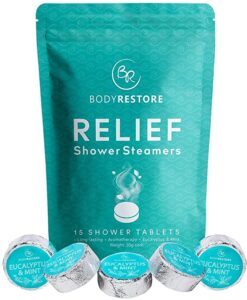 Shower Wipes To Keep You Clean on Your Next Unplanned Adventure (Even if your Unplanned Adventure = Unplanned Marathon Nursing Shift)
Okay, so these generously sized (12'' x 12'' in.) shower wipes were originally designed for freshening up during backpacking & outdoor adventures, but unplanned adventures can include just about anything. These compact, individually wrapped shower wipes make it easy to toss a few in your purse, your car, or even your backpack during actual summer outdoor activities. Won't it be nice to know you now have the survival tools needed to wipe off the variety of bodily fluids you may or may not directly encounter during your shift – even if they are your own?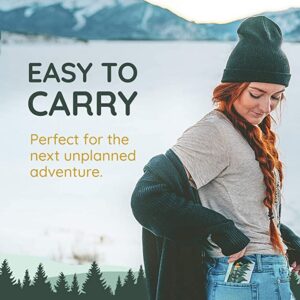 Resources to Keep You Healthy Inside & Out
We strongly believe the peace of mind that comes with securing health, life, and emergency planning resources is a vital part of self-care. Click here to learn more about our group health, dental, life, pet, and other ancillary insurance policies, as well as the extensive employee assistance program we offer to all of our active travel nurses.
Take care of yourself with Advantage Medical Professionals. Explore travel nursing assignments nationwide and prioritize your well-being today!
>> Treat yourself to a change of pace (and PLACE) by exploring all the travel nursing assignments we have available nationwide.