Iconic Females in Nursing History
In celebration of Women's History Month, we are turning our Clinician Spotlight to the past to honor the iconic women who helped pioneer the nursing field as we know it.
Florence Nightingale (1820–1910)
We can't talk about iconic women in nursing without talking about Florence Nightingale.  She is quite literally regarded as the "founder of modern nursing." She pursued a career in nursing at the protest of her well-to-do family due to her strong belief that nursing was God's purpose for her. She received medical training at an institute in a Lutheran religious community in Germany, which she later credited as the foundation for her advancements. Nightingale made a name for herself during the Crimean War when she and a group of 33 volunteer nurses served at a wartime military hospital where British soldiers were found suffering in deplorable conditions. While there, she instituted a sanitation and hygiene protocol, which was radical for her time. The most notable part of this protocol was handwashing with soap and water – a very rare practice at this time. She later wrote Notes on Nursing, which became the foundational text for nursing students and women providing care at home. She also founded the first professional school of nursing and pioneered the application of statistics in nursing and often used statistical principles to illustrate the effects of nursing improvements on patient health.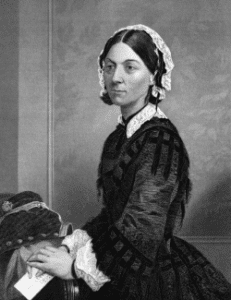 "Every day sanitary knowledge, or the knowledge of nursing, or in other words, of how to put the constitution in such a state as that it will have no disease, or that it can recover from disease, takes a higher place. It is recognised as the knowledge which everyone ought to have – distinct from medical knowledge, which only a profession can have."    — Florence Nightingale, from Notes on Nursing, published in 1859.
>> Interested in learning more? You can access a free PDF of her text, 'Notes on Nursing' on OpenLibrary.
Mary Eliza Mahoney (1845-1926)
Despite the extremely limited opportunities for Black women to pursue a nursing education (even in "free" states like her home state of Massachusetts), Mary Eliza Mahoney was the first licensed African American nurse. Her predecessor, Harriet Tubman, is also considered the first ever African American nurse for her time serving as a Union Army nurse despite never officially receiving a nursing license. Mahoney was admitted to a 16-month program at the New England Hospital for Women and Children where she had previously worked as a maid and cook. Mahoney and two other candidates graduated from the program in 1879. They were the only ones out of their original class of 40 students to complete the program successfully. She spent most of her professional career caring for patients in their private homes and earned a reputation for being an exceptional nurse. She worked hard to be treated like a professional rather than a servant and continuously advocated for the equal treatment of all professional nurses throughout her professional career. She was also one of the first original members of the American Nurses Association, but later branched off and became a co-founder of the National Association for Colored Graduate Nurses.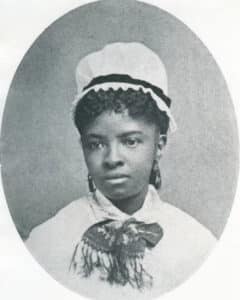 Virginia Avenel Henderson (1897–1996)
She became the "First Lady of Nursing", a title earned after developing a theory that became a fundamental part of nursing education. Throughout her nursing career, she held several esteemed positions – she fulfilled roles as a public health nurse, nurse educator, researcher, and theorist. Her revision work to the nursing textbook Textbook of the Principles and Practices of Nursing became a core text in hospital nursing schools across America. She had also overseen the compilation of the Nursing Studies Index, a four-volume reference guide to nursing research papers published between 1900 and 1960. She was the recipient of the Christiane Reimann Prize by the International Council of Nurses and was later inducted into the American Nurses Association Hall of Fame.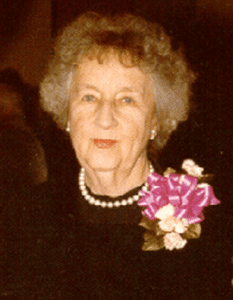 "The unique function of the nurse is to assist the individual, sick or well, in the performance of those activities contributing to health or its recovery (or to peaceful death) that he would perform unaided if he had the necessary strength, will or knowledge. And to do this in such a way as to help him gain independence as rapidly as possible."    – Virginia Avenel Henderson
Sources:
https://www.joyce.edu/blog/famous-historical-nurses/
https://onlinenursing.baylor.edu/news/13-famous-nurses-who-shaped-world-nursing
https://nursing-theory.org/nursing-theorists/Virginia-Henderson.php
>> Feeling inspired? Take the next step in your nursing career TODAY!