Clinician Spotlight: Candace Robinson, RRT
Clinician Spotlight: Candace Robinson, RRT
Our clinicians make a difference in communities across the country every single day. In honor of National Respiratory Care Week  (observed annually during the last week of October), we're turning the spotlight on one of our very own Respiratory Therapists we've had the honor of working with since 2013 – meet Candace Robinson, CRT! 
What/who inspired you to pursue a career in Respiratory care?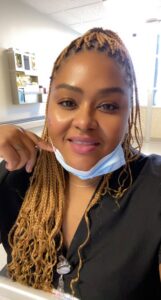 I've always been interested in healthcare most of my family are nurses, in the radiologic field or other specialized practitioners. I volunteered in the hospital several times as a teenager as a candy striper and never lost my passion. When my son was diagnosed with a reactive airway at the age of 18 months old, I started doing a lot more reaseach into respiratory care and decided I needed to know more about what he was struggling with so I could manage his care at a higher level. As I continued to learn more, I realized I wanted to help others dealing with pulmonary illness.
You've worked many travel/contract and PRN assignments with us since 2013 – are there any locations or facilities that stand out as your favorite?
Yes! I really enjoyed my time at Woman's Hospital in Baton Rouge. It was challenging and exhilarating, and it reignited my passion for neonates I once had in school. I also met some amazing people there that I now call friends! My second favorite would be Lake Charles Memorial Hospital. Even though I was there during a very tough time for the world, the team came together and made it a memorable experience. My third favorite is Bridgepoint, where I was allowed to practice as a respiratory therapist with total autonomy alongside the nurse practitioners and doctors. It was empowering to be recognized and trusted 100% as a vital role in the critical care provided to their patients.
How has the CRT profession changed since the beginning of your career?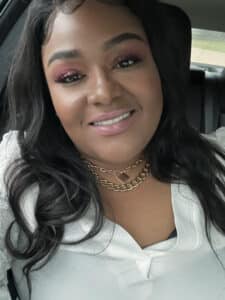 I can remember graduating from college when my classmates and I were hoping and wishing to land jobs, knowing most Respiratory positions were already filled. However, now things are very different – since we face clinician shortages, employment opportunities are plentiful! New graduates can also choose to specialize in adult, pediatric and neonatal care much easier than before.
What is the most rewarding part of your career?
The most rewarding part of my career is leaving a patient room that is eternally grateful to you once they feel they can now breathe easier –  literally!
What's a fun fact about you that people may not know?
In addition to helping people in healthcare, I also help people with financial situations by doing tax preparation as an IRS annual filing season preparer.
If you think traveling could be the next step in your Respiratory Care career, visit our FAQ page or Contact us today to learn more!